Whether you are installing a new video surveillance system or need to expand and upgrade your current camera system a clear vision is essential. We can provide the best solution to meet your requirements and budget. Talk to our professional NICET certified designers.
Digital Video
By adding an affordable Digital Video Recorder you can convert your collection of analog cameras into a digital video security system. DVR's have replaced the old analog tape VCR's in today's closed circuit television systems. The DVR converts analog video to encoded digital video and stores it on it's hard drive, a CD-RW drive enables you to copy single images or moving video to disk. We can supply a range of different features for the DVR, depending on the functionality you require. IP enabled systems will allow you to view both live and recorded pictures across your network.
IP Video
TCP/IP has become the standard for networking. Internet Protocol cameras and servers provide all the superior functionality of digital technology and IP technology. The added benefits of IP technology include increased reliability (99.4%), scalability and integration, these benefits and the dramatic increase in resolution gives you the best return on investment over the life cycle of your system. More cost savings are available because it utilizes your existing local network. If network bandwidth is of concern, we'll simply add an additional loop with a single Cat-5 cable. This is not proprietary technology, it is an open architecture which provides expanded system integration options and future proofing . If you have a broadband internet connection we can offer you the virtual control and peace of mind that come with remote viewing anywhere you have access to the internet.
Pan, Tilt, Zoom Cameras
Pan, Tilt, Zoom cameras allow a system operator to move the camera by remote control and follow any object of interest. With the installation of PTZ cameras, you can provide effective remote security and monitoring of buildings. Cameras that are enabled with motion detection alarms allow alerted staff to safely investigate potential security incidents as the event is happening. Advancements in 'video motion' detection have given the system designer the ability to use video cameras in place of most motion detection and perimeter alarms. CCTV systems have proven to be an essential tool in almost every surveillance and security application used today.
The Right Solution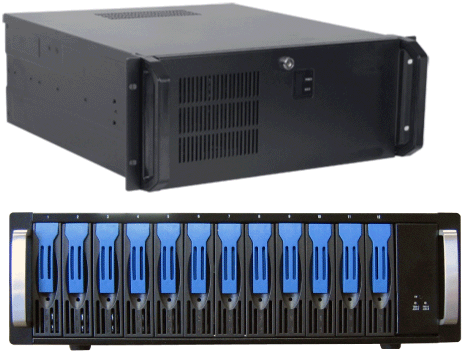 From our MESH™ digital video servers featuring any IP based 3rd party software including advanced analytics and an almost unlimited amount of expanded storage, we can design a totally integrated security system that combines Access Control, CCTV, Perimeter Detection and Protection. We offer ease of use, comprehensive training and 24/7 support. We can develop the right solution to protect your valuable assets.